Our office will be closed from 31 Oct – 8 Nov 2023 for a much needed BNRAC team retreat.  Please send your concerns via email to Support@bnrac.org.  We will make every attempt to respond as expeditiously as possible.   Thank you!  BNRAC Support Team
COVID-19 Notice:  During this recent crisis, Bald Nation Rocks cares!  We are in this together.  Our Prayer Call is available every Wednesday at 7:00am, please click on the Spiritual Connection Link for more info.  Please follow CDC Guidelines.
Stay Safe!  Stay Home!  Save Lives!
Bald Nation Rocks Against Cancer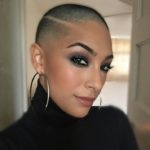 VISION
Our vision is to be a source of inspiration, hope and support for women and their immediate families while facing challenges through each stage of their cancer treatment until full recovery.
PURPOSE
Our purpose is to be a strong-hold for women to find strength, inspiration, resilience and restoration through our commitment to connect with women helping women.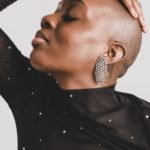 VALUES
Our values are faith-based built on maintaining trust, integrity, and confidentiality for our recipients. Our values are "to do" for others and be ambassadors of exceptional customer service for our recipients.